1 min ago
Nigerian students say they feel abandoned in Ukraine
From CNN's Stephanie Busari in Lagos, Nigeria
While other governments are making plans to evacuate their citizens from Ukraine, Nigerian students tell CNN they have been essentially told: "You're on your own." 
Anjola-Oluwa Ero-Phillips said he and around 70 other Nigerian students are stranded with no way to legally leave Lviv in the west of the country, close to the border with Poland.
Abike Dabiri of the Nigerian Diaspora Commission told CNN that the country's foreign ministry will announce evacuation plans, but gave no timeline.
Lviv is around 300 miles from Ukraine capital Kyiv where explosions were heard in the early hours of Thursday after Russian forces entered the country.
"There have not been explosions here but earlier in the day we heard the siren tests. Flights are cancelled and it's hard to get any taxis or Uber," medical student Ero-Phillips said of the situation in Lviv. 
"Everybody is at the ATM trying to withdraw cash but banks are not opening. Money is running out at the ATM and you can't do app transactions anymore," he added.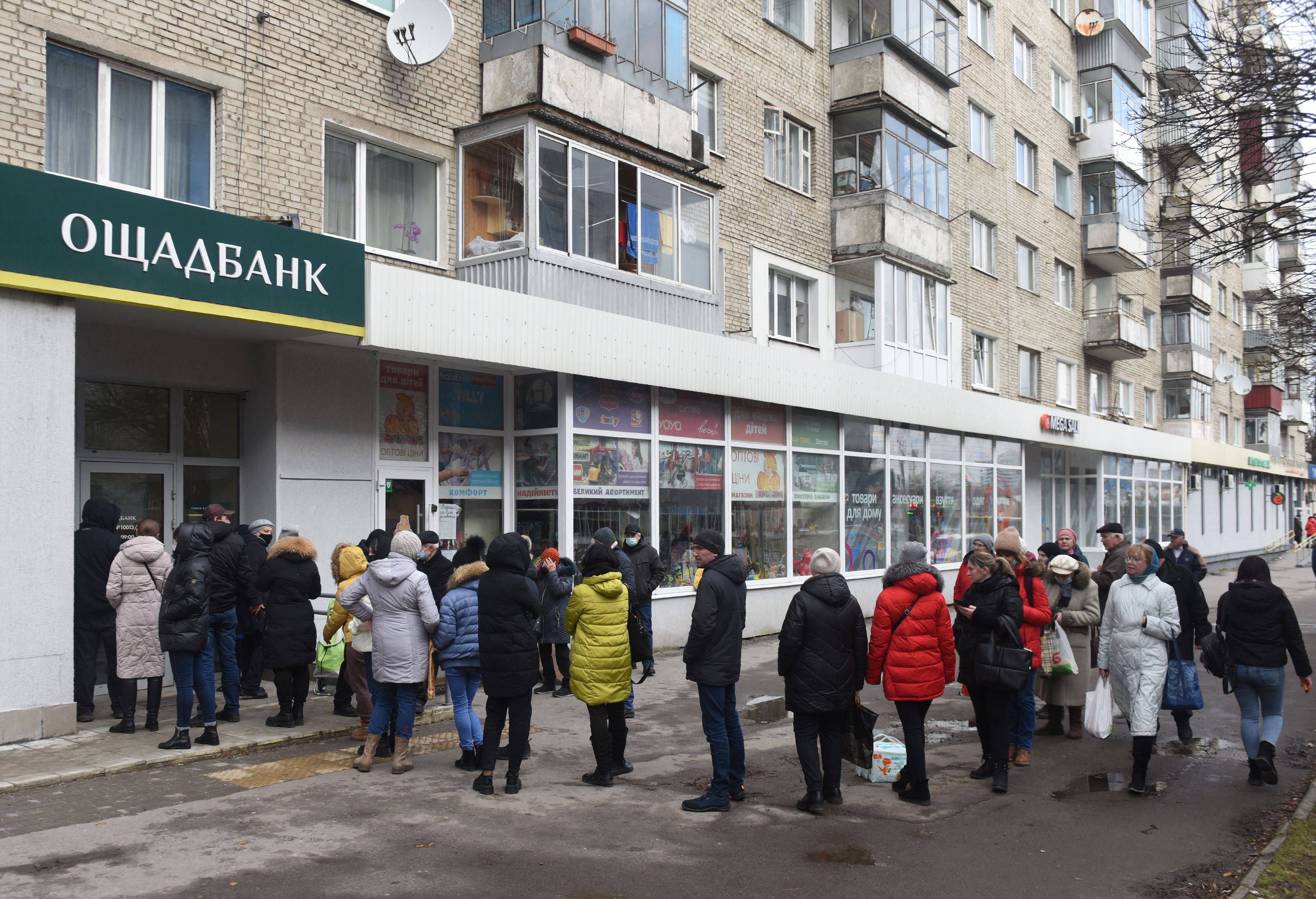 "Based on what I have heard from the Indian citizens, their government is trying to get free transit for them to the Polish border," Ero-Phillips said.
In an advisory Thursday, the Indian Embassy in Kyiv said arrangements were being put in place to evacuate Indian nationals and students.
"No one has any idea what to do. We have been reaching out to the Nigerian embassy since last month," said Ero-Phillips, who is president of the Lviv arm of the Association of Nigerian students in Ukraine.
7 min ago
Lviv residents sought shelter underground early Thursday morning, deputy mayor says
From CNN's Aditi Sangal
As parts of Ukraine come under Russian offense, tensions have traveled to the other side of the country to Lviv, located in western Ukraine, deputy Mayor Andriy Moskalenko told CNN.
"In Lviv, we had this morning sirens. And so it was a sign for people to move to underground places. It was a potential threat," he said, adding that there were no explosions.
CNN reported residents lined out of banks and ATMs to withdraw money and at gas stations out of concern. The city has also instructed education to move online so children and university students can stay at home, the deputy mayor told CNN.
Otherwise, services and institutions are working as usual, he said.
"Right now, the city works as usual. We have water supply, heat supply, we have transport and banks and other institutions at work. We, together with state security service, the administration, with police, manage our work. So we have come to headquarters to provide services for our residents," Moskalenko told CNN.
7 min ago
EU says it will make it as "difficult as possible" for the Kremlin to pursue aggressive actions in Ukraine 
From CNN's Niamh Kennedy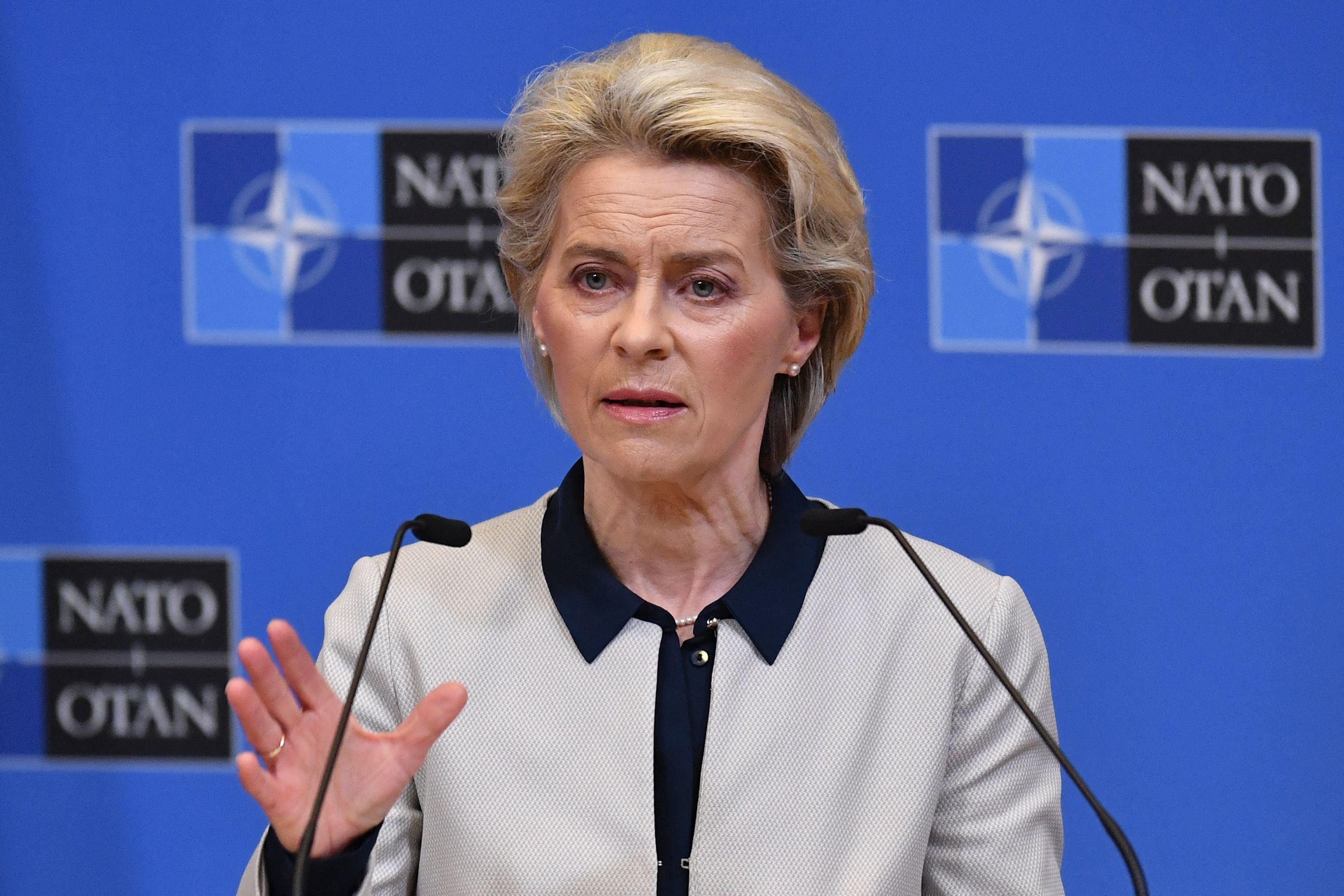 The European Union will "make it as difficult as possible" for the Kremlin to pursue its "aggressive actions" in Ukraine, the chief of the European Commission Ursula von der Leyen warned. 
Speaking in a joint press conference with NATO chief Jens Stoltenberg and European Council chief Charles Michel in Brussels, von der Leyen said the EU will "hold Russia accountable for this outrageous violation of Ukraine's sovereignty and territorial integrity."
The EU chief said she had a phone call with Ukrainian President Volodymyr Zelensky during which he asked her for "whatever the different stakeholders can do for help."
The EU is set to unveil a further package of "massive" and "targeted" sanctions later Thursday, she said. 
The package will include "financial sanctions that harshly limit Russia's access to the capital markets" and "suppress Russia's economic growth," she explained. 
The second pillar of this package will limit Russia's access to "crucial technology," von der Leyen continued, in a bid to "cut off Russia's industry from the technologies desperately needed today to build a future."
"Our measures will weaken Russia's technological position in key areas, actually, from which the elite makes most of their money. And this ranges from high tech components to cutting edge software. This will also seriously degrade the Russian economy in all areas in the future," she said.
"Let me be very clear. It is President Putin who will have to explain this to his citizens. I know that the Russian people do not want this war," von der Leyen said. 
The Kremlin is aware that European unity "is our best strength," she said, adding that this is "why they have tried their best to divide us." 
"They have achieved the exact opposite. We are more united and more determined than ever," she concluded. 
13 min ago
"The West must act today," says Ukrainian presidential adviser
From CNN's Matthew Chance in Kyiv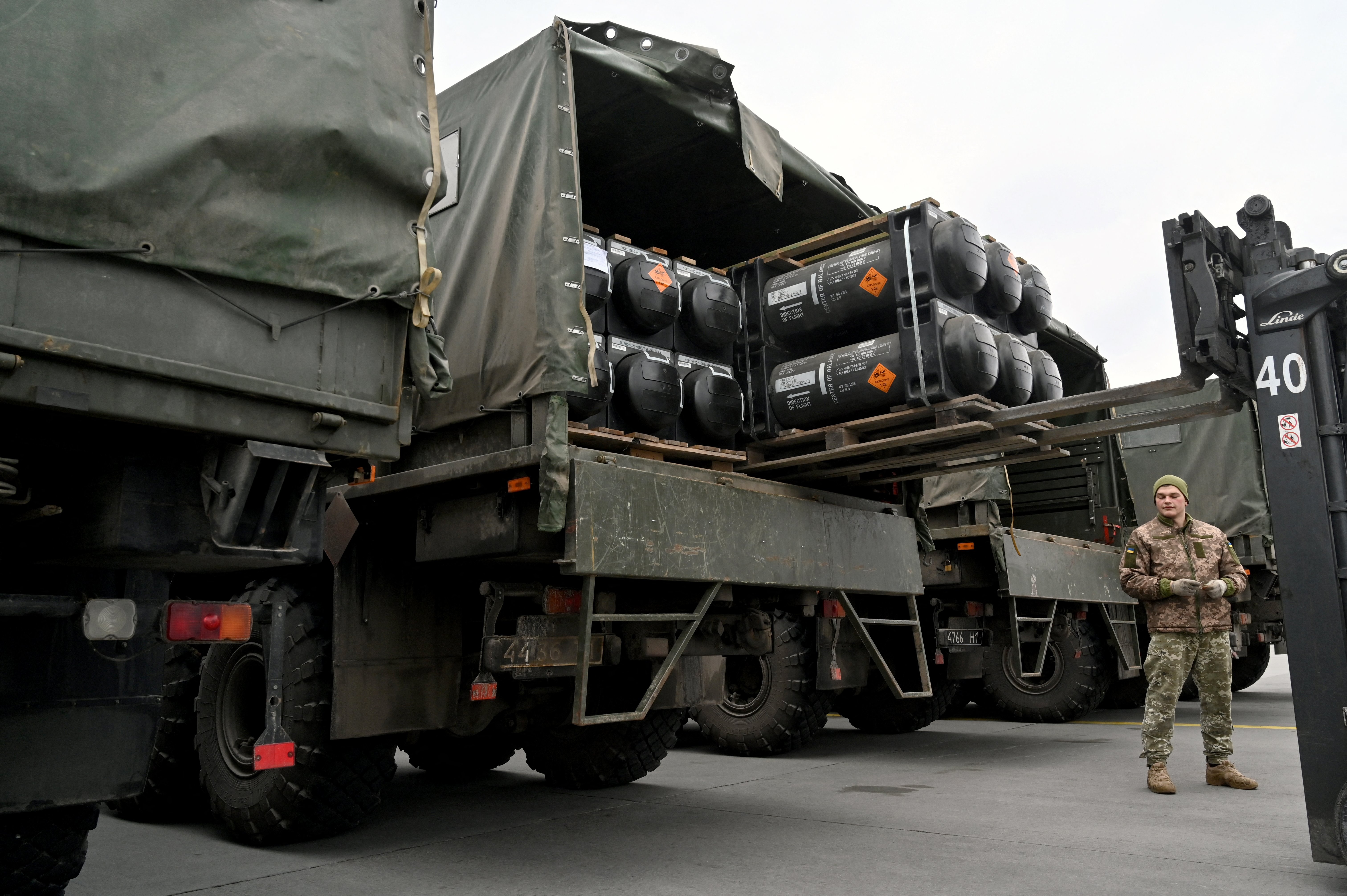 Ukrainian presidential adviser Mykhailo Podolyak told CNN that a "full-fledged large-scale war has begun in Europe."
Russia is attacking not just Ukraine, but all the rules of normal life in the modern world. What will be left of the security system on the continent? Zero," Podolyak said.
Podolyak said that Russian forces went on the offensive against the country from the north, east and south. "Our army repulses attacks, the enemy suffers significant losses," he added.
"The main thing now is to focus as much as possible on defending the country and preserving people's normal lives," Podolyak said.
"But Ukraine needs more support from the world and is very specific — military-technical and financial support, tough sanctions against Russia. The West must act today."
40 min ago
Belarus' Lukashenko to discuss deployment of missile systems with Putin
From CNN's Anna Chernova and Vasco Cotovio in Moscow
Belarusian President Alexander Lukashenko says he expects to discuss the possible deployment of Iskander and S-400 defense systems to Belarus with his Russian counterpart Vladimir Putin in the coming days.
"[Thursday or Friday] we will talk with the President of Russia about how to strengthen ourselves here in the western direction," Lukashenko told state news agency Belta Thursday. 
"Today we consulted with the military, and we see that it would be desirable to put Iskanders [missile systems] there and place a battalion or two with S-400s somewhere so that we can actually monitor the situation all the way to Berlin," Lukashenko said.
"Now the most powerful deterrent would be equipment: Iskanders and S-400 Triumphs. We can manage without them, but it would be nice. Then they would hardly go here," Lukashenko added.
Belarus and Russia have close military ties, and Russian troops recently deployed to Belarus for extensive military drills. On Thursday, CNN witnessed — through a livestream video — troops atop a column of military vehicles entering Ukraine from a border crossing with Belarus.
49 min ago
Russian attack on Ukraine is "most serious attack on peace" in decades, French president says
From CNN's Joseph Ataman, Camille Knight and Martin Goillandeau
French President Emmanuel Macron said that Russian's aggression against Ukraine constituted "the most serious attack on peace, on stability in Europe for decades," in a national address Thursday.
"By choosing war, President Putin did not just attack Ukraine," he said. "He has decided to carry out the most serious attack on peace, on stability in Europe for decades."
Unusually, Macron spoke in front of the flag of Ukraine, as well as the flags of the France and the European Union.
He began the address by saluting the courage and determination of the Ukrainian people. "Their liberty is our own," he said. 
"These events are a turning point in the history of Europe and our country. They will have lasting and far-reaching consequences on our lives, on the geopolitics of our continent."
"The sanctions imposed on Russia will be commensurate with the aggression of which it is guilty," Macron said, adding that, "we will be without weakness."
He said that European sanctions will target Russia's military, economy and energy sectors.
He said that he will speak before the French parliament tomorrow with further information on France's response.
34 min ago
UK prime minister vows "massive" sanctions on Russia for attack on Ukraine
From CNN's Lindsay Isaac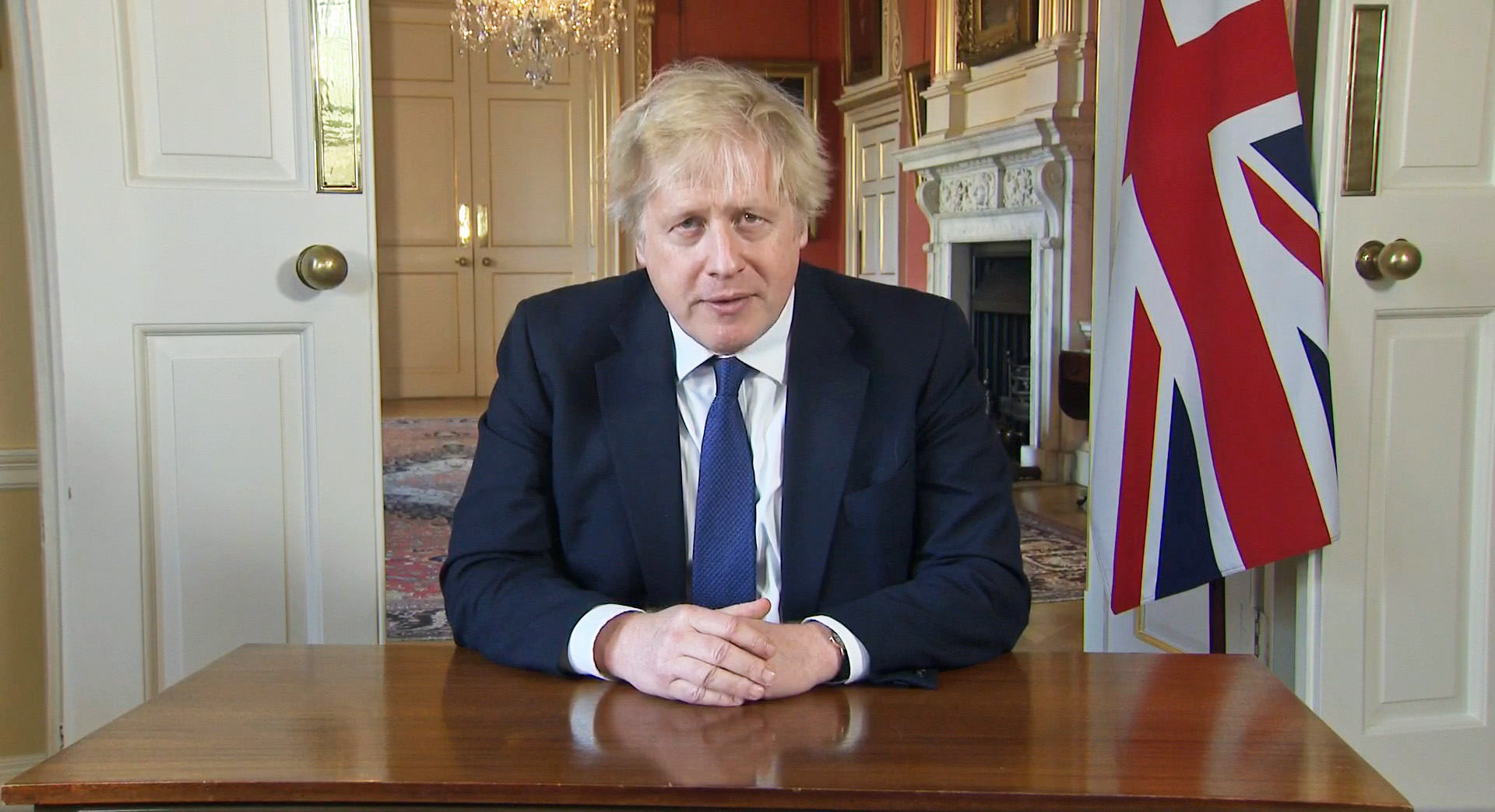 Britain and its allies will slap a "massive package of economic sanctions" on Moscow for invading Ukraine, "designed in time to hobble the Russian economy," the UK's Prime Minister Boris Johnson pledged in a televised address Thursday.   
Calling Vladimir Putin a "dictator," Johnson condemned the Russian president for unleashing war on European continent.
"He has attacked a friendly country without any provocation and without any credible excuse. Innumerable missiles and bombs have been raining down on an entirely innocent population A vast invasion is under way by land by sea and by air," Johnson said. 
Britain is joined in outrage by "friends and allies around the world," he said, adding that the UK will work with them to "ensure that the sovereignty and independence of Ukraine is restored." 
He called the invasion an "act of wanton and reckless aggression," and said it "not just on Ukraine" but on "democracy and freedom in east Europe and around the world."
Johnson said he has spoken to Ukrainian President Volodymyr Zelensky to offer his continued support and said that new sanctions would be agreed on Thursday. 
44 min ago
Kremlin spokesperson echoes Putin's baseless claims on invasion objectives
From CNN's Anna Chernova in Moscow
Kremlin spokesman Dmitry Peskov says the "demilitarization and denazification" of Ukraine are among the objectives of Russia's military action in the country, which he described as a "special operation."
"Ideally, Ukraine should be liberated, cleansed of Nazis, of pro-Nazi people and ideology," Peskov said, though he refused to say if that meant regime change in Kyiv. 
This Russian claim of a need to "denazify" Ukraine is one Putin has touted repeatedly over the years and is entirely baseless.
Peskov also said the operation would end only when its objectives had been reached. 
The operation has its goals, they should be reached. The president has said that all the decisions have been made and all the goals will be reached," Peskov said. "It all depends on the decision of supreme commander-in-chief [President Putin]."
Putin announced his decision to "conduct a special military operation" in a surprise address overnight. During that speech, he said it was "to protect people who have been subjected to abuse and genocide by the Kyiv regime for eight years," restating a groundless claim about Ukraine's Russian-separatist-backed Donbas region.
The invasion began shortly after with a series of missile attacks against locations near Kyiv, as well as the use of long-range artillery against the northeastern city of Kharkiv, near the Russian border.
1 hr 1 min ago
CNN sees more military rockets that appear to be fired from Russian territory into Ukraine
From CNN's Fred Pleitgen and Aditi Sangal
CNN's Fred Pleitgen is on the ground at the Ukraine-Russia border in the Belgorod region and reports more artillery rockets that appear to be fired from Russian territory into Ukraine.
"That's another salvo of what we believe is multiple artillery rocket launchers that have been going off here," Pleitgen said.
He is reporting from the last checkpoint before the frontline, on the Russian side, in the south of a town called Belgorod.
Watch the artillery rocket fired here: