West Plains, MO. – The Ozark Gaming Convention, better known as Oz-Con, returns April 22-24, 2022 at the West Plains Civic Center. This is the first convention since the beginning of the COVID-19 Pandemic that will be welcoming crowds in-person. This year, as all years, brings changes and improvements with the layout and performances.
Media Relations Coordinator Breanna Lane spoke with Ozark Radio News about the changes:
One of the most obvious changes will be the movement of the Stage from the Theater Room to the center of the Arena. Table Top gaming will still be held in the Arena. 
Volunteers and Game Masters are still needed. Volunteers will participate in areas such as security and set-up of tables and other gear. In exchange, volunteers will have free entry to the convention. Game Masters and storytellers are needed to run table top role-playing games. To volunteer, follow this link.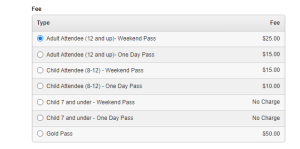 To learn more about the convention, visit their website at www.Oz-Con.com or view their Facebook Event page.