Fannin County, Texas — The newly restored 1888 Fannin County Courthouse seemed to be looking out over the Bonham Square like a proud father, but not even architect Wesley Dodson Clark's three-story limestone tower of justice could be the star on this day. The rededication ceremony held Thursday, March 10, 2022 was a day to celebrate a remarkable accomplishment by the people of Fannin County.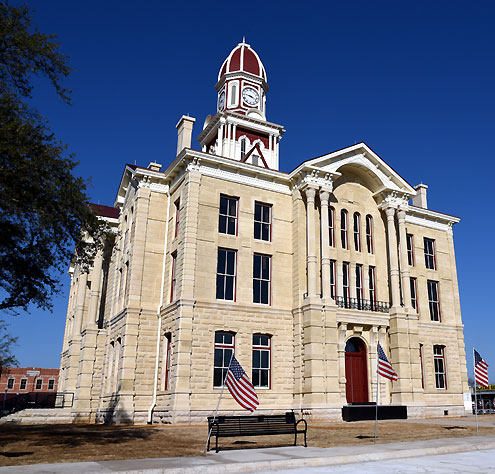 1888 Fannin County Courthouse
"You made this happen," Fannin County Judge Randy Moore said as he looked out at a crowd of hundreds gathered at the courthouse.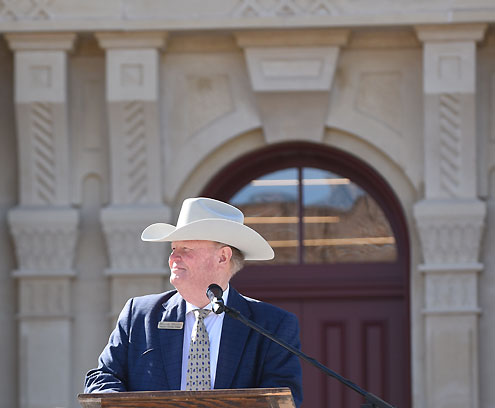 Fannin County Judge Randy Moore
Cub Scout Pack 54 of Bonham presented the colors and Kenneth Ussery, pastor of First Baptist Church gave the invocation.
The Dodd City ISD Band played the national anthem and Major James Manis (Ret.) led the pledges.
John Crain, Commissioner of Texas Historical Commission, called the difficult restoration of the Fannin County Courthouse "one of our favorite projects."
Texas Historical Commission oversees the Texas Historic Courthouse Preservation Program which contributed approximately $6 million to jumpstart this project.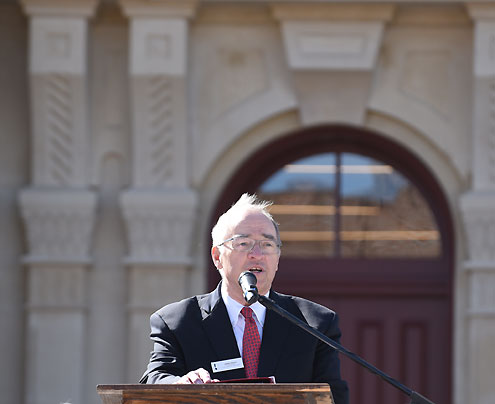 John Crain
"Our courthouse program is a catalyst for counties to act," Mr. Crain remarked. "Fannin County residents need to be recognized for their commitment to historical preservation."
Texas State Senator Bryan Hughes and State Rep. Reggie Smith briefly spoke, along with John Vick of Texas State Senator Bob Hall's office.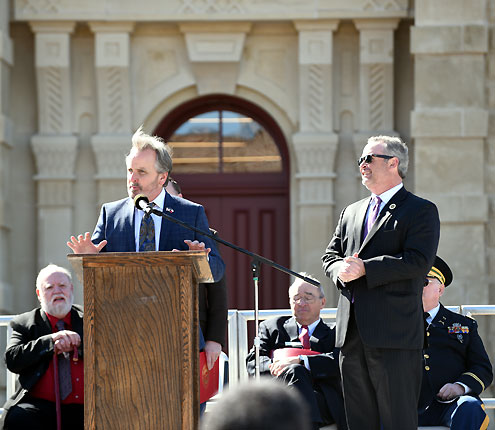 (L-R) Texas State Senator Bryan Hughes and State Representative Reggie Smith
"Let this courthouse remind us that we can do great things if we pull together," stated former Fannin County Judge Butch Henderson.
Another former Fannin County Judge, Spanky Carter, said he has often been asked the secret to successfully take on a project of this magnitude.
Mr. Carter says he always responds, "You need a Barbara McCutcheon. If you are fortunate enough to have a Barbara McCutcheon, you can do anything."
Ms. McCutcheon worked tirelessly for years "to restore the grandeur" of the 1888 Fannin County Courthouse, but she was quick to give all the credit to the people of Fannin County.
"We the people wanted to restore this courthouse," McCutcheon told the crowd. "We worked together. Today, take pictures. When you tour the courthouse, take pictures. Gather your family in front of the courthouse and take pictures. This is a day to remember."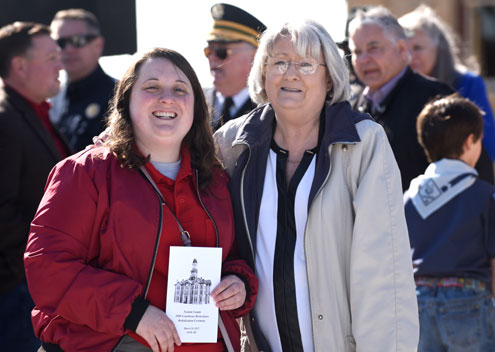 (L-R) Margo McCutcheon, Educator/Interpreter, Sam Rayburn House State Historic Site, and Barbara McCutcheon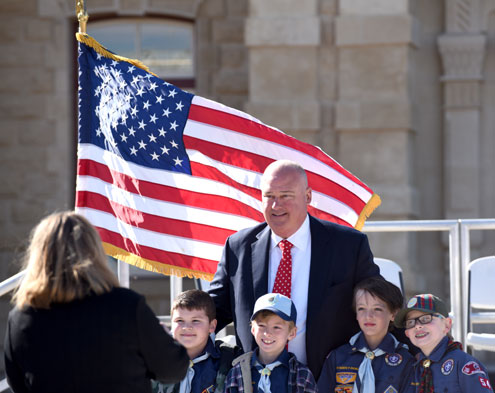 Former Fannin County Judge Spanky Carter pauses for a photograph with local Cub Scouts.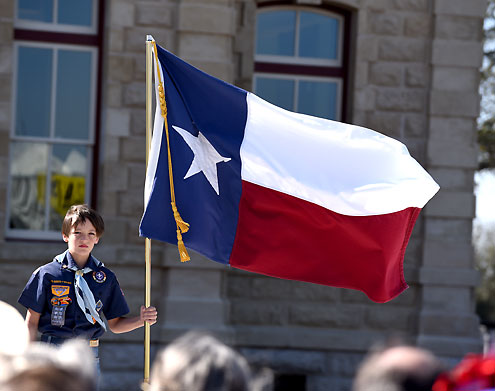 Bonham Cub Scout Pack 54 presented the colors.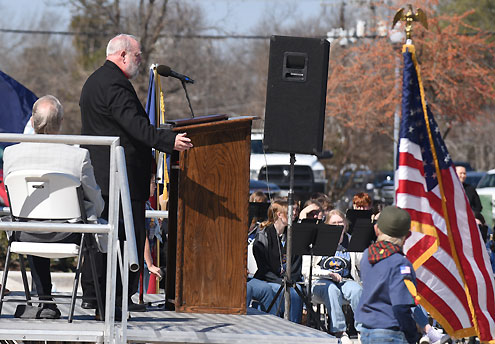 Farmer Fannin County Judge Butch Henderson addresses the crowd.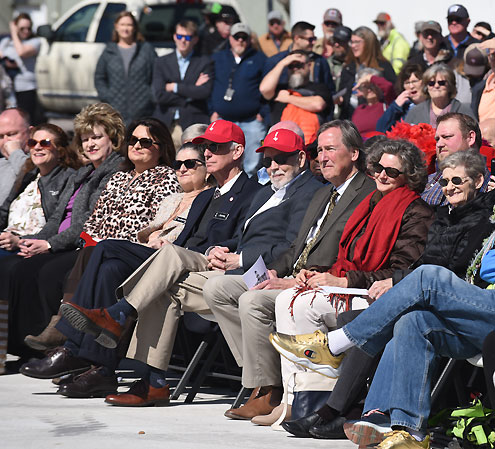 The crowd included county employees, representatives of Texas Historical Commission and relatives of Wesley Clark Dodson, the architect who designed the 1888 Fannin County Courthouse.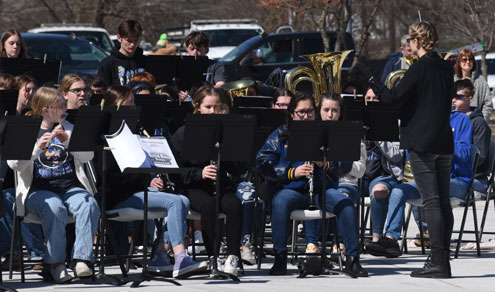 Dodd City ISD Band performs.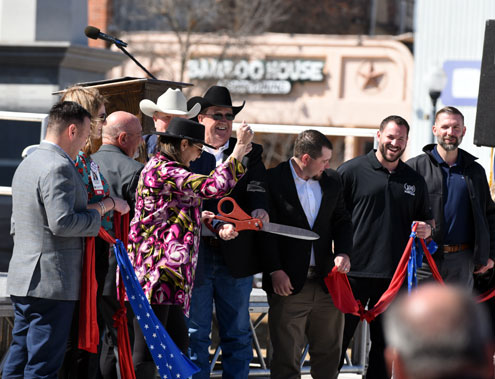 Bonham Area Chamber of Commerce holds a ribbon cutting.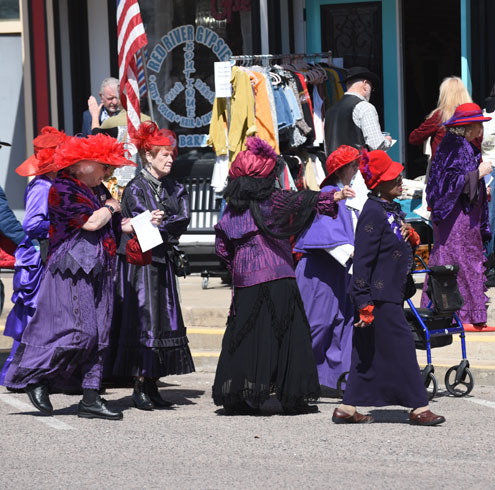 Ladies from the Red Hat Society tour the Bonham Square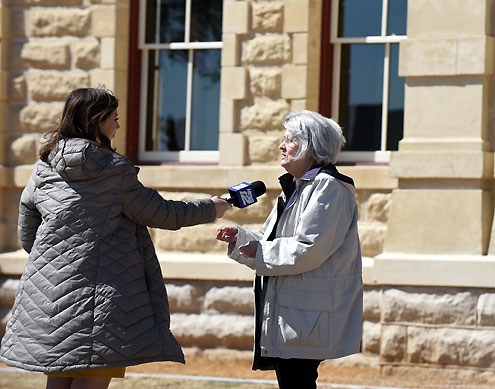 A Channel 12 reporter interviews Barbara McCutcheon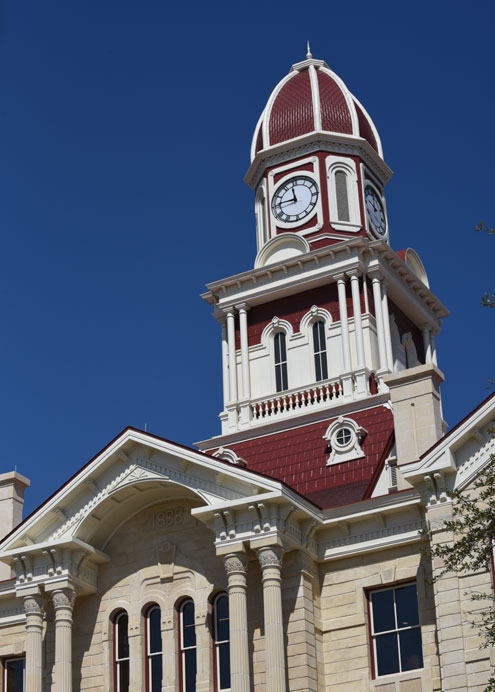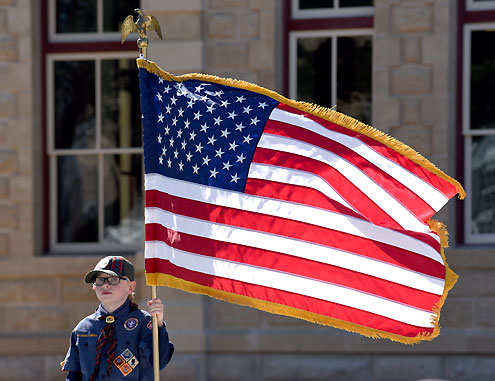 photos by Allen Rich