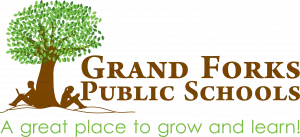 After reopening the search for a new Business Manager the Grand Forks School District has five candidate interviews scheduled for today (Tuesday).  The first round of ads produced only one applicant – who rejected the district's compensation package.
In July the school board approved a new contract for former Business Manager Scott Berge at $151,615 dollars.  Berge left the job on February 11th for a position with Altru Health.
In his weekly memo Superintendent Terry Brenner says he's hopeful a strong candidate will emerge from the pool.
Brenner adds Interim Business Manager Michelle Emineth has submitted her resignation effective April 22nd.  He adds there are several candidates for the Accounting Supervisor position.