Finder's Creatures by Kevin Kelly and Rebecca Kelly, writing together as P. Knuckle Jones is a new graphic novel series of mysteries. The first book, Bog Gone!, follows Finder, a young frog and aspiring detective, and her friends as they investigate why everyone in the bog has mysteriously gone missing, while self-proclaimed "World's Greatest Detective" Seymour Warts stumbles along in comical attempts to solve the case.
Husband and wife Kevin and Rebecca Kelly are creators of the 2019 graphic novel The Awesome, Impossible, Unstoppable Gadget. They both own a graphic design shop and Rebecca teaches design at Syracuse University.
Picked up by Alex Wolfe at Penguin Workshop, Finder's Creatures: Bog Gone! will be published in the summer of 2023. Kevin and Rebecca Kelly's agent  Jennifer Weltz at Jean V. Naggar Literary Agency did the two-book deal for world rights.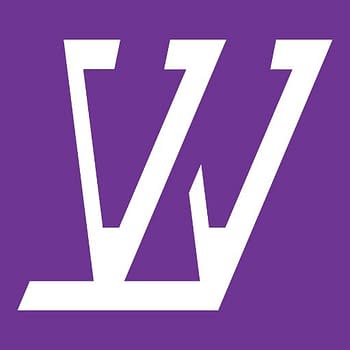 Penguin Workshop states that they "make great books for every kind of reader, from birth to age twelve. Here, you'll find unique board books, beautiful picture books, laugh-out-loud chapter books, the New York Times Best-Selling Who HQ series, Mad Libs, and Penguin's award-winning leveled reader program. We make readers laugh. We make readers feel accomplished. We make readers." Jean Naggar established the Jean V. Naggar Literary Agency in 1978 as a one-woman agency, then in 2006 partnering with Jennifer Weltz, who had joined the agency in 1994. They incorporated as The Jean V. Naggar Literary Agency, Inc., or JVNLA, Inc.
The expansion of children's graphic novels is fuelling all manner of publishers extending into the comics medium. Right now it seems like an infinite market that is being tapped into, and creating longstanding comic book readers for decades to come. It is not for nothing that kids graphic novels in bookstores are being referred to as the newsstand of the twenty-first century, and the future readers of the medium are being formed and created right here, right now.
Founder of Bleeding Cool. The longest-serving digital news reporter in the world, since 1992. Author of The Flying Friar, Holed Up, The Avengefuls, Doctor Who: Room With A Deja Vu, The Many Murders Of Miss Cranbourne, Chase Variant. Lives in South-West London, works from Blacks on Dean Street, shops at Piranha Comics. Father of two. Political cartoonist.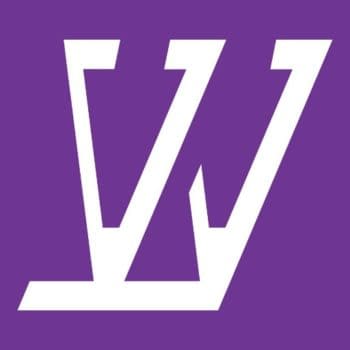 Finder's Creatures by Kevin Kelly and Rebecca Kelly, writing together as P. Knuckle Jones is a new graphic novel series of mysteries. The first book, Bog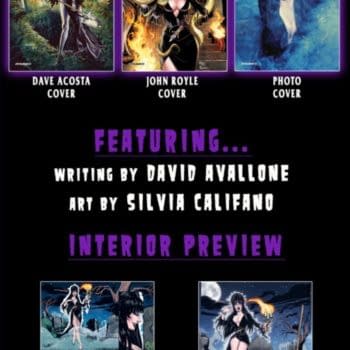 For the fortieth anniversary of Elvira, Dynamite Entertainment is bumping her off and running a murder mystery to unearth the killer. Though that won't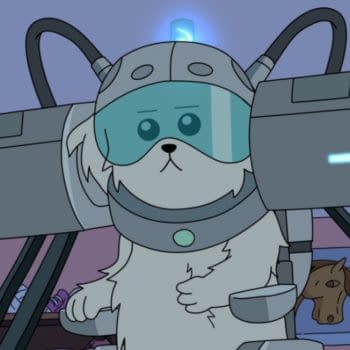 LITG: Welcome to the Daily LITG. The world can seem like a terrible and strange place sometimes, but at Bleeding Cool, you can still read all about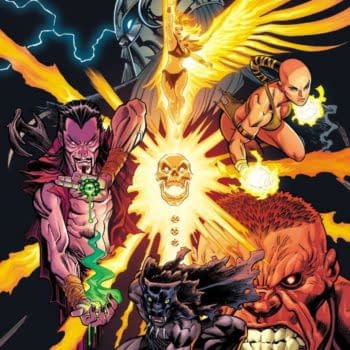 Recent issues of Marvel Comics' Avengers have revealed that Thor is the son of not only Odin by the Phoenix Force herself, as manifested on Earth in the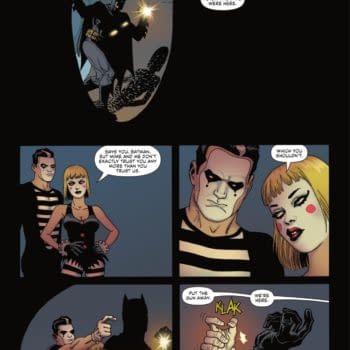 Last week saw DC Comics republish the Flashpoint Batman with Thomas Wayne as Batman in his world with Martha Wayne as the Joker, and his dead son. And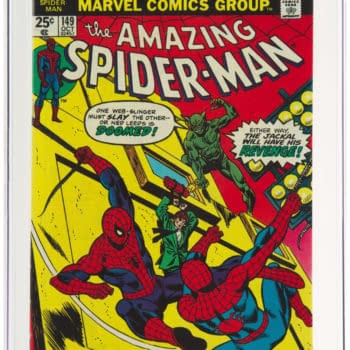 A book on the rise, Amazing Spider-Man #149 is taking bids at Heritage Auctions today, a really nice CGC copy.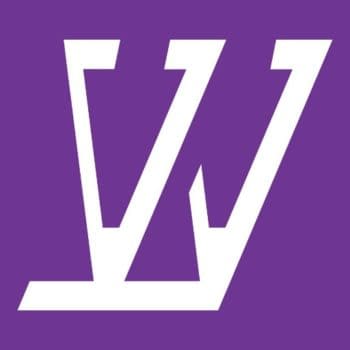 Finder's Creatures by Kevin Kelly and Rebecca Kelly, writing together as P. Knuckle Jones is a new graphic novel series of mysteries. The first book, Bog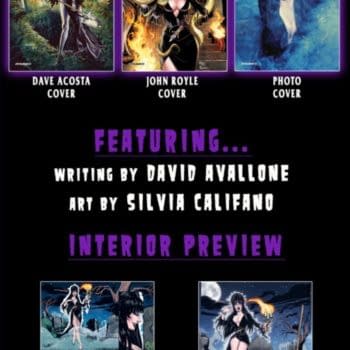 For the fortieth anniversary of Elvira, Dynamite Entertainment is bumping her off and running a murder mystery to unearth the killer. Though that won't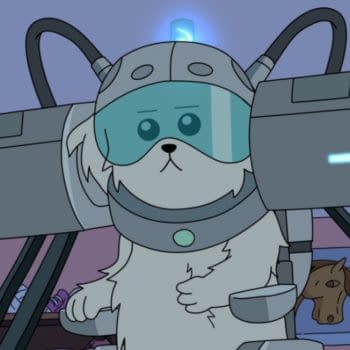 LITG: Welcome to the Daily LITG. The world can seem like a terrible and strange place sometimes, but at Bleeding Cool, you can still read all about